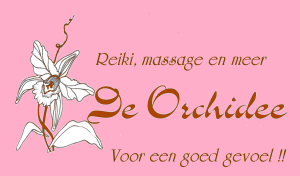 Welcome to Reiki massage en meer De Orchidee.
Here we want to inform you about all of the services we offer you.
On the specific productpages we will go into that much deeper.
Reiki is not known to many people and that is a pity! Because Reiki can have a very positive influence on your health and your life. Luckely more and more people get to know Reiki and find out that it is not scary and nice to experience the treatments and everything Reiki brings.
We strongly advice you to take a Reiki treatment at least once, most of the time a Reiki treatment gives a very deep relaxing experience. If you like it, you might think about taking the course/training yourself.
After the Reiki course/training you can directly start treating yourself and after some practice other people.
Everybody can do it !
You can come to us if you;
-Want to get to know Reiki (for a nice relaxing treatment and infiormation about Reiki).
-Want a treatment because you know Reiki already and want to experience the benificial effects of a Reiki treatment again.
-Want to follow a Reiki training/course.
-If you followed a Reiki training/course already and want to regurarly exchange Reiki with us during our do- and practicenights.
(During those evenings we exchange experiences and there can be other related subjects at the programm).
-Want a good, nice relaxation- or hotstone massage..
I (Theo Vrijenhoek) am a member of the Reiki vereniging Cirkel
I fully subscribe the assumptions and rules of conduct of this
association and i will behave accordingly as much as i can.
If you want to know more about this, klick the logo
(unfortunately that site is in Dutch only).

We hope you will enjoy reading this website and that you find what you are looking for.
Off course we like to welcome you in our practice soon.
Kind regards
Theo Vrijenhoek